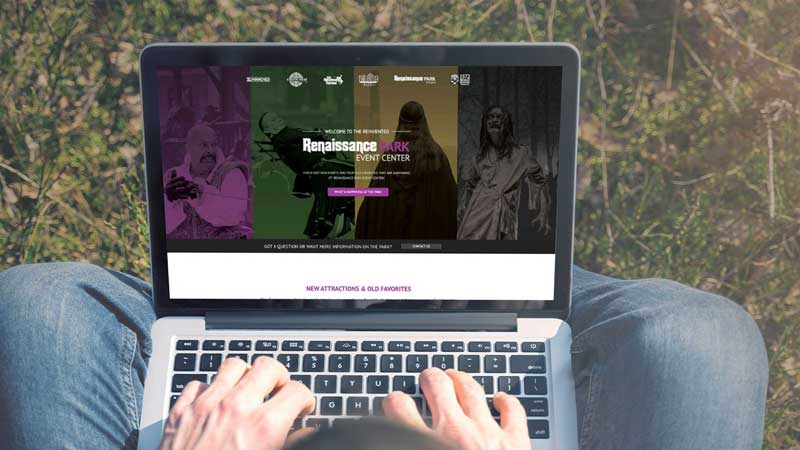 Building a cohesive brand family with Brimstone & Fire.
Brimstone & Fire, LLC is the parent organization to many popular regional events and hotspots in Southwest Ohio, including Ohio Renaissance Festival, Brimstone Haunt, Celtic Fest Ohio, 1572 Roadhouse Bar-B-Q, and Sun Henge. Everything is contained within their nearly 260-acre Renaissance Park Event Center which is located near Waynesville, Ohio just an hour from Cincinnati, Dayton, and Columbus.
As Brimstone & Fire has grown, Lion + Panda and RubyHaus, Inc. have had the great privilege of helping them build a cohesive brand family. This has included brand development, web design, social media management, digital advertising, and much more over the years. In this process, we have also focused on tying everything together through their Renaissance Park brand and cross-selling all of their attractions to their millions of attendees throughout the Western Great Lakes, Northeastern, and Central United States.